EXCEL! is a program designed within the School of Natural Sciences as another layer of academic support for you as a student. EXCEL! uses tips and tools that have been successful at college level science and math programs at many campuses that can enhance academic success.
Program Goals and Expectations
Goals
EXCEL! Student Support Specialist can provide guidance and support with:
Academic coaching
Bilingual services/Spanish
Transition from Home to School life
Campus resources
Community resources
Explain low GPA and its consequences down the road

How to avoiding Academic Probation

How to recover from Academic Dismissal/Probation

Tips on avoiding procrastination

Time Management 
It is unavoidable that personal, financial and academic challenges combined can be a struggle to overcome at times. It is the hope of the EXCEL! Program that in those times you are asking for guidance, additional resources, and direction that can keep you on track and on your way to achieving your academic goals.
Expectations
In using services provided by EXCEL! as a regular part of your support system, it may help with staying on track and moving forward and to possibly avoid academic pitfalls.
It is expected that all UCM students adhere to all UC policies and procedures during their academic career on campus.
It is expected that the student has the responsibility to reach out to all necessary individuals to include Professors, Tutors, Teaching Assistants, Peer Mentors, Academic Advisors, etc, in helping to maintain a successful academic career.
It is expected that all communications are acknowledged via our UC Merced email notification system as the primary contact.
---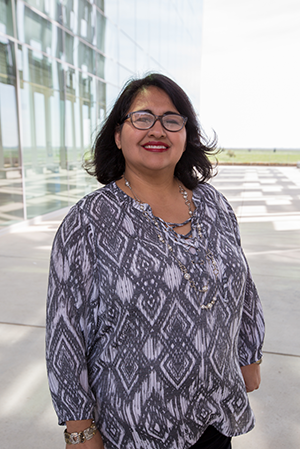 Teri Sotelo-Campos
Excel! Student Support Specialist/Academic Coach
I serve students on an individual basis as a support system to those undergraduate students that may need help with understanding how to stay on track academically and avoid any pitfalls. As an academic coach, I can assist students with understanding academic and university-wide policies that impact their progress toward their degree. I am excited to motivate students to set and achieve their goals during their time at UC Merced. It is always my goal that each student feels supported and encouraged at each visit. I look forward to meeting with students and to help avoid any potential academic pitfalls. calendly.com/tcampos
---