"I don't lose. Either I win, or I learn."
-Nelson Mandela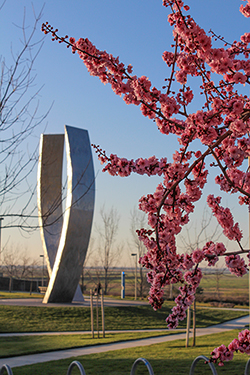 The EXCEL! Program serves students in the School of Natural Sciences by offering structured academic coaching.
Research has shown that students who receive academic coaching statistically do better in their courses, increase their GPA, and/or remove themselves from Academic Probation or Subject to Dismissal standing.
Students who have been away from the university through Academic Dismissal or Educational Leave and have returned often benefit from academic coaching to manage the transition back to University life.
IMPACT ON GPA
During the SPRING 2018 term, students who participated in the EXCEL! Program saw an average increase in their GPA of almost a full point (.84). Almost two-third of the students who were in academic difficulty returned to good standing or avoided dismissal due to GPA Growth after going through the EXCEL! Program.
The EXCEL! Program experience for Subject to Academic Dismissal students consists of three meetings during the academic year; however, check-in appointments are often utilized.
FIRST VISIT
The first program meeting consists of completing Academic Reflection and Success Agreement forms and reviewing any challenges or barriers the student may be facing that are affecting academic success. The first meeting will include goal setting, exploring purpose of major choice and reason for choosing UC Merced, as well as a target GPA calculation. A review of their academic syllabus and planner/calendar for each course is often performed. A review of campus resources based on the student's needs will be discussed and used to create SMART goals for the semester.
MIDTERM VISIT
The second meeting is a review of midterm performance, progress through coursework and review of or planning for midterm exams. A review of any challenges and barriers still existing will be performed as well as the status of any SMART Goals. Strategies and additional goals for the remainder of the semester, using effective planning and time management, as well as end of term plans will also be reviewed.
END OF TERM VISIT
The end of term visit occurs prior to finals and the last day of instruction. The student will complete the Final Reflection Form and review the strategies and resources utilized through the course of the term. A review of their target GPA with their current academic standing in enrolled courses will be performed. Strategies for addressing unmet goals or GPA target will be reviewed, including impact on Financial Aid, possible subsequent Probation or Subject to Academic Dismissal standing, or other options in the best interest of the student. Strategies to approach final exams prepared and study methods to complete the semester in good standing will be reviewed. Students will complete an end of term EXCEL! Assessment Survey at the final meeting.
PROBATION STUDENT EXPERIENCE
The EXCEL! Program supports School of Natural Science students on Academic Probation through the Academic Success Experience offered through CatCourses. Students are engaged in material to assist them in goal setting, calculating a target term and cumulative GPA, and exploring resiliency and growth mindset. Students are asked to complete a Reflection Survey, obtain their Grit Scale, and review time management skills to gain greater self awareness on their journey to academic Good Standing. Students can reach out to EXCEL! Academic Coaches for a personalized coaching session anytime during the semester.